SPORT PICKS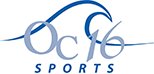 Thank you to OC16 for 28 years of telecasting OIA Football, Volleyball, Basketball, Soccer, Baseball, and Softball and MORE!
Check out the schedule on OC16's website: www.OC16.tv/pages/livesports

JV Playoff Games Begin January 31, 2017
2016-17 OIA Boys Basketball Playoffs
(Mon) January 30, 2017

OIA



Get the 2016-17 OIA Boys Basketball Playoff brackets here

Copyright © 2007 The Oahu Interscholastic Association.
A Community Services Website Built and Hosted by
DataHouse
.