SPORT PICKS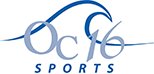 Thank you to OC16 for 28 years of telecasting OIA Football, Volleyball, Basketball, Soccer, Baseball, and Softball and MORE!
Check out the schedule on OC16's website: www.OC16.tv/pages/livesports

Matches Begin on April 24, 2014 at Veterans Memorial Aquatic Center
2013-14 OIA Water Polo Championship Playoff Bracket
(Tue) April 22, 2014

OIA



Copyright © 2007 The Oahu Interscholastic Association.
A Community Services Website Built and Hosted by
DataHouse
.