SPORT PICKS


Thank you to OC16 for 32 years of telecasting OIA Football, Volleyball, Basketball, Soccer, Baseball, and Softball and MORE!
Check out the schedule on OC16's website: www.OC16.tv

Message from OIA President Pilialoha and Executive Director Fujino
OIA Spring Sports Message
(Wed) April 14, 2021

OIA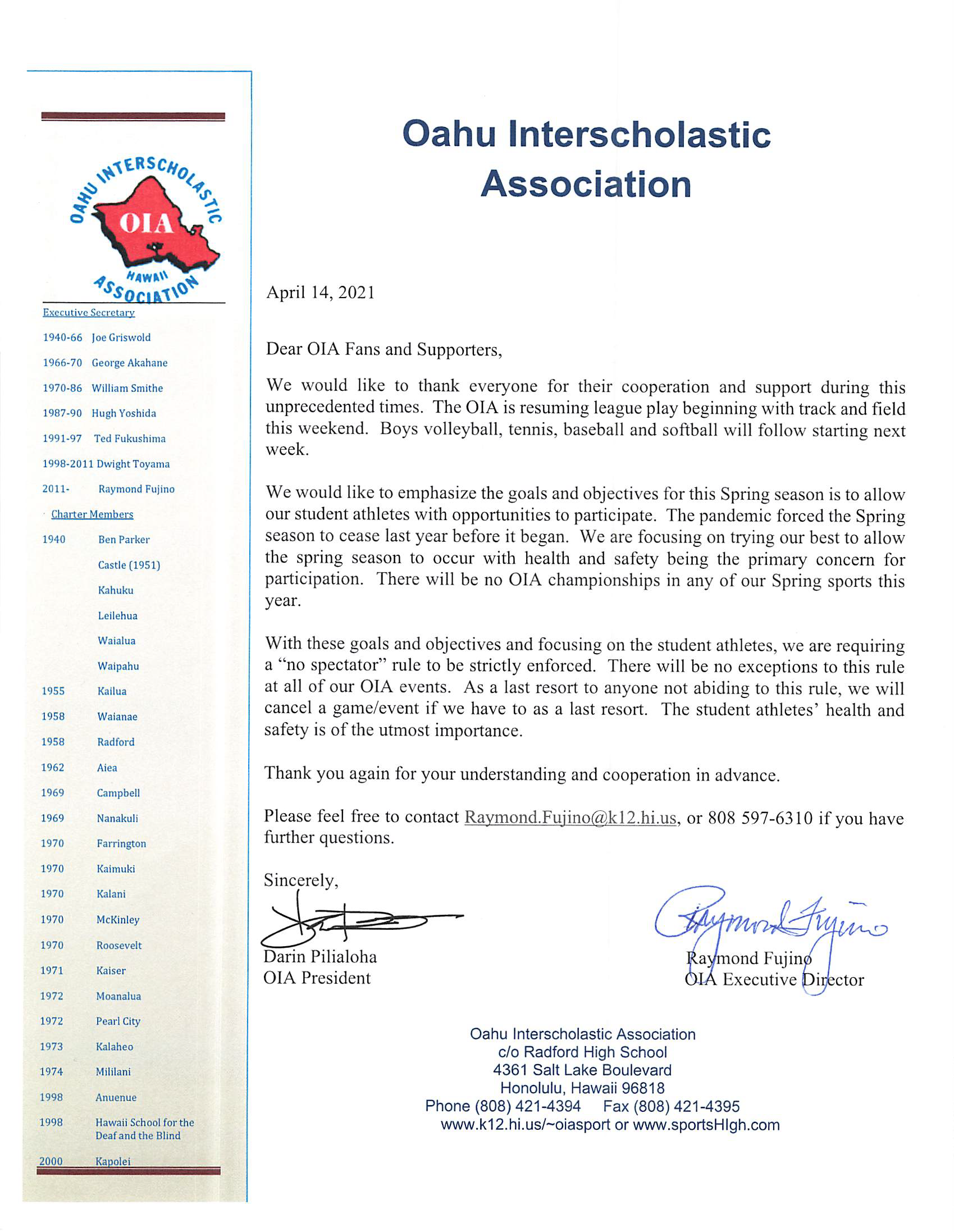 Copyright © 2007 The Oahu Interscholastic Association.
A Community Services Website Built and Hosted by
DataHouse
.