SPORT PICKS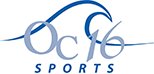 Thank you to OC16 for 28 years of telecasting OIA Football, Volleyball, Basketball, Soccer, Baseball, and Softball and MORE!
Check out the schedule on OC16's website: www.OC16.tv/pages/livesports

GIRLS SOCCER
Sport Advisor:
Girls Soccer: Darren Camello, Athletic Director, Kapolei High School
Ph. (808) 305-8080
2016-17 OIA Girls Soccer Standings and Results as of 01/11/2017- Final
Admission Prices to OIA Soccer Championship Playoff Games (Effective SY 2016-17)
$8.00 = General Admission
$5.00 = Students with OIA Activity Pass and eighth grade and under
$6.00 = Senior Citizens aged 62 and older and Military Personnel with proper ID
RECENT ARTICLES
By: McKinley High School




Posted (Mon) July 24, 2017


Summary: McKinley High School Athletic Department is currently looking for a Head Varsity Girls Soccer Coach. ... more
By: Kaiser High School




Posted (Thu) July 13, 2017


Summary: Kaiser High School is seeking: Head Varsity Girls Soccer Coach... more
By: OIA




Posted (Wed) January 18, 2017


Summary: (Updated 01/21/17) Get the OIA Girls Soccer Division I and II playoff brackets here. ... more
CHAMPIONS
Girls
Year/School/Coach
Division I
2016 Mililani Ray Akiona
2015 Campbell Ryan Leong
2014 Pearl City Frank Baumholtz
2013 Mililani Ray Akiona
2012 Moanalua Nikki Dela Pena
2011 Mililani Ray Akiona
2010 Mililani Ray Akiona
2009 Mililani Ray Akiona
2008 Pearl City Frank Baumholtz
2007 Kapolei Brian Beck

Division II
2016 Kalaheo Jenefer Miles
2015 Waialua Tim Kawahakui
2014 Kalaheo Alan Heu
2013 Radford Sam Tateyama
2012 Waipahu Elaina Paredes
2011 Leilehua Matt Smithe
2010 Kailua Wil Kimura/Malu Afong
2009 Kailua Wil Kimura
2008 Roosevelt Shaina Caporoz
2007 Campbell Mike Whitfield

OIA
2006 Mililani Ray Akiona
2005 Aiea Gordon Matsuoka
2004 Mililani Ray Akiona
2003 Mililani James Uson
2002 Mililani James Uson
2001 Pearl City Archie Chung
2000 Moanalua Joseph Rutkowski
1999 Aiea Gordon Matsuoka
1998 Pearl City Archie Chung
1997 Kaiser Carl Izumi
1996 Pearl City Archie Chung
1995 Moanalua Spencer Machado
1994 Pearl City Archie Chung
1993 Mililani Charles Esperas
1992 Mililani Charles Esperas
1991 Pearl City Archie Chung
1990 Pearl City Archie Chung
1989 Castle Natalie Sur
1988 Mililani Charles Esperas
1987 Mililani Charles Esperas
1986 Mililani Charles Esperas
1985 Castle Natalie Sur
1984 Mililani Charles Esperas
1983 Castle Mark Kane
1982 Castle Mark Kane
1981 Caslte Mark Kane
1980 Caslte Mark Kane

Copyright © 2007 The Oahu Interscholastic Association.
A Community Services Website Built and Hosted by
DataHouse
.